At Barrales Law, we recognize the gravity of immigration law matters like removal and deportation. As immigrants ourselves, we have a firsthand understanding of the impact that such circumstances can have on individuals and their loved ones. You can count on our team of experienced immigration attorneys to help you and your family maintain your life in the United States with effective counsel, representation and litigation services. Our ability to consistently produce favorable results for our clients has helped position our practice as the go-to firm for removal and deportation defense in Massachusetts.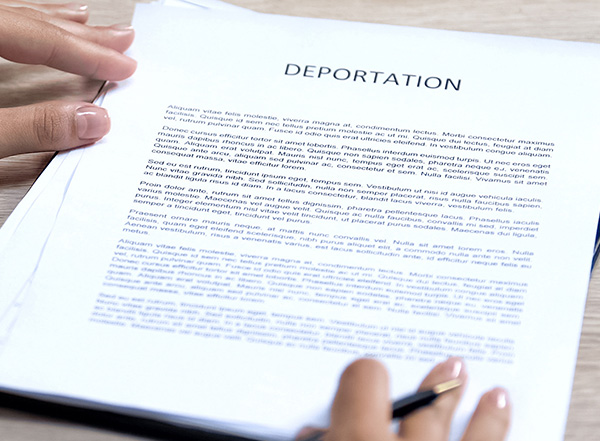 Our firm's reputation as the first choice for removal and deportation defense in Massachusetts is further secured through positive client testimony. Luis shares his success story, "Thanks to the Barrales Law Office and all its lawyers. We are very happy to be in this country with our family and nothing would have been possible without Barrales Law."
In another five-star review, Sandra expresses her satisfaction in our services, "The work was excellent. I am very happy for what we have accomplished so far. I thank God first and all the staff of Talia Barrales' office for the way they have treated me. [..] Thank you all very much. Have a merry Christmas and a happy New Year. Blessings to all."
The long and diverse list of justifications for removal and deportation by the United States government encompasses marriage fraud, criminal convictions, falsified documents as well as more minor offences like failure to maintain status, inadmissibility at the time of entry and more. No matter what your specific circumstances may be, Barrales Law is the ideal firm for you. Our personalized approach to removal and deportation defense in Massachusetts begins with direct consultation. Bilingual attorneys communicate with you in your language of choice to ensure that every detail of your case is accurately conveyed.
Once we've thoroughly explored the parameters of your situation, we can craft and implement a custom legal strategy that addresses your goals as well as any potential challenges you may face. In some instances, efforts like pursuing asylum as well as correctly filing conditional residence forms, criminal waivers and other essential documents can be enough to prevent punitive action by the United States government. In others, a successful removal and deportation defense in Massachusetts requires formal litigation. Our legal professionals are fully prepared to protect your interests through preemptive advocacy with government agencies as well as before judges in state, federal and immigration courts.
If you need removal and deportation defense in Massachusetts, call (617) 720-3600, email info@barraleslaw.com or contact us using the form here on our website to get started.
Testimony from individuals we have worked with has helped establish our reputation as the go-to choice in an immigration law firm
"Incredible firm! The attorneys here at Barrales Law really do care about their clients and are willing to go above and beyond. I couldn't have chosen a better lawyer. Thank you so much!"
"Best law firm around. Very professional and friendly staff. Thanks to Maria for all your support. A thousand thanks for your support throughout this process and for giving my family one more opportunity for happiness."
Personalized Attention For All
You'll Speak Directly With An Attorney