There are no open positions at this time. Please check back for available positions or contact us if you have any questions. Thank you.
"Working at Barrales Law has given me the opportunity to work with amazing people . They create a teamwork environment where we succeed as a team, but also have the opportunity to grow as individuals and become the best version of ourselves personally and professionally. Barrales Law is more than just a workplace, it is a family."
For information on how to join our team call or email us at:
(617) 720-3600 or email info@barraleslaw.com.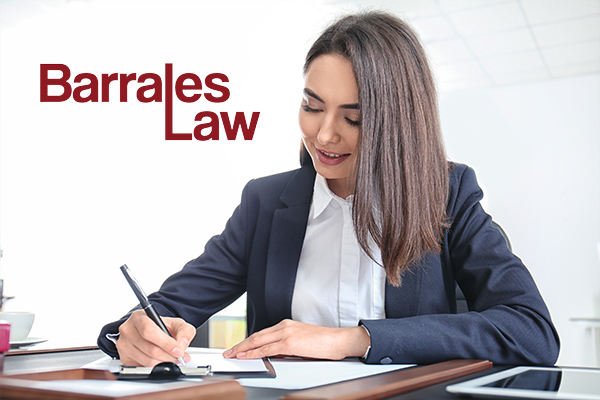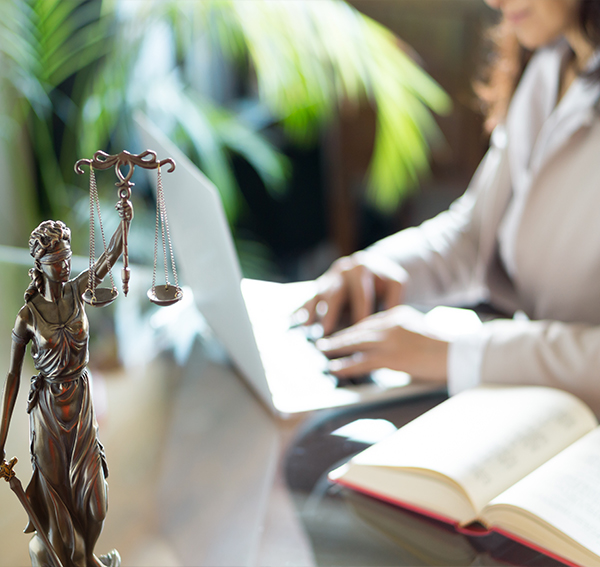 At Barrales Law, our mission is to advocate for the rights of the immigrant community with honesty, compassion and persistence. We look for strong professionals to uphold our mission and contribute to the growth of the business.
Open Positions
Barrales Law in Boston, Massachusetts needs qualified individuals for Attorney and Paralegal positions. Send your resume and cover letter to Barrales Law at: careers@barraleslaw.com. Please reference the job title you are applying for in the subject of your message.
Attorney
Currently, we are looking for an associate who will manage a full caseload of Immigration Matters ranging from asylum applications/appeals, (SIJ) children's immigration matters, visa/sponsorship applications, nationalization applications and court of appeal/judicial review work. Associate will handle cases in immigration court and some probate/family court. Ideal candidate will have minimum 1-3 years of courtroom experience.
The candidate will be required to work autonomously with little supervision successfully handling busy and varied caseload covering both immigration and asylum matters. Applicant should also be detail-oriented and a passionate advocate for our clients.
Essential Duties and Responsibilities Include:
Perform consultations and intake of cases.
Provide immigration legal representation in a high-volume and varied immigration legal practice, which includes family-based petitions, motions, waivers, TPS, Asylum, NACARA, VAWA, U Visas, T Visas,
Naturalization, Special Immigrant Juvenile Status, Deferred Action for Childhood Arrivals and related services.
Analyze legal issues to develop and implement legal strategy.
Supervise, train and mentor staff attorneys, paralegals, interns and volunteers.
Participate in the implementation and reporting of programs as well as the day-to-day operations of the firm.
Maintain infrastructure for case management.
Represent the agency in community forums and partnerships.
Communicate with clients regarding case processing and procedural issues.
Update and manage status reports.
Requirements:
Fluent in Spanish (Required)
Minimum 1 - 3 years of experience in immigration law (Preferred)
Admitted to and current member in good standing of the state bar (the Massachusetts Board of Bar Overseers) (Required)
Benefits Offered:
Health Care Reimbursement
401k
Paid Time Off
Unique Workplace Perks
This is a great opportunity to learn and grow as an attorney. The position is available immediately.
Salary discussed upon review of resume and depending on experience.
Job Type: Full-time
Salary: $70,000-$90,000
Start Date: 1-2 weeks
Send resume and cover letter to careers@barraleslaw.com. Please reference the job title you are applying for in the subject of your message.
Paralegal
Essential Duties and Responsibilities Include:
Preparing and filling documents.
Summarizing cases, preparing reports and updates for attorneys.
Work closely with Associates and other Paralegals on all aspects of case preparation for temporary and permanent visa petitions and applications.
Draft Petitions/Applications and file with government agency.
Maintain client contact information.
Provide status updates.
Update case management system.
Learn procedural and processing requirements for various types of non-immigrant and immigrant visa petitions and applications.
Work with clients to gather and convey information.
Perform administrative functions such as scanning and filing documents in document management systems.
Manage client files.
Perform legal research.
Skills:
Ability to prepare memos and motions
Excellent research skills
Written and verbal communication
Ability to always maintain confidentiality
Strong attention to detail
Achieve a high level of productivity
Ability to Multi-task in a fast-paced environment with challenging demands
Meets assigned deadlines and communicates case progress/status/issues to supervisor
Self-starter, demonstrates flexibility, and initiative regarding assignments for self and team
Ability to work independently, organize and prioritize workload, and adapt to changing priorities
Excellent interpersonal, organizational, planning, verbal and written communication skills
Requirements:
BS or BA Degree (Preferred). No JDs please
Fluent in Spanish (Required)
Working knowledge of advanced functions of Microsoft Calendar and SharePoint
Experience:
Immigration Paralegal: 1 to 2 years (Preferred)
Education:
Associate or Bachelor's (Preferred)
Benefits offered:
Paid Time Off
401k
Health Insurance Reimbursement
Job Type: Full-time
Salary: $40,000-$50,000
Start Date: 1-2 weeks
Please reference job title and send resume and cover letter to careers@barraleslaw.com. Please reference the job title you are applying for in the subject of your message.