Whether you are in the United States on a work or student visa, are undocumented or have any other residency status, you may be able to legally extend your stay by pursuing asylum. In order to be eligible for this protection, you must prove that you would face persecution for your ethnicity, gender identity or political affiliations in your country of origin. Though professional help is not legally required, this is best accomplished with the assistance of an experienced asylum lawyer in Massachusetts. At Barrales Law, we take pride in helping individuals and families stay in the safety of this country. As immigrants ourselves, we fully recognize the impact matters of immigration law have on our clients and their loved ones.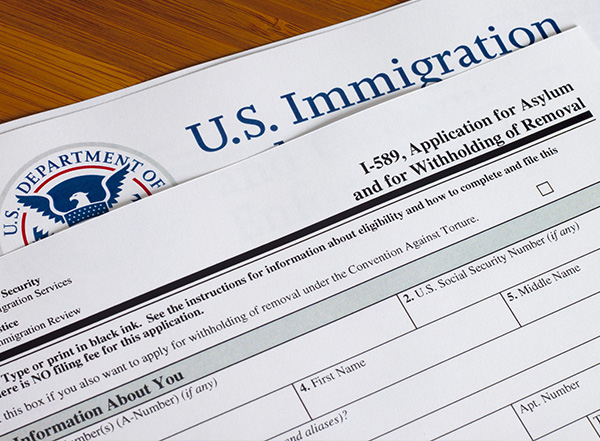 Our reputation as the first choice for those in need of an asylum lawyer in Massachusetts is built, in-part, on positive feedback from our satisfied clients. Beatriz shares her experience, "The best lawyer. My family has had a great experience with her, and her group is always on the case. They took my case very quickly. In less than 2 years, I already have the papers."
In another five-star review, Julie writes, "Best law firm around. Very professional and friendly staff. My whole family is being represented by Attorney Talia and they've never had any problems. 100% recommend this law firm!"
If you are looking for a single correct way to gain asylum status in the United States, you won't find one. Because the circumstances of each individual seeking asylum are different, so too should their approach to obtaining this protection. Our bilingual attorneys consult with you to familiarize themselves with the specific details of your case. From there we can create and implement a custom legal strategy designed to reach your objectives and directly address any challenges. Our personalized methodology has helped position our practice as the go-to firm for an asylum lawyer in Massachusetts.
With Barrales Law on your side, you can expect an asylum process that is straightforward and effective. We can assist with every step – from initial eligibility designation as well as drafting and submitting essential forms to communicating with USCIS and other government agencies, interview preparation and more. As soon as updates become available, we share them with you so that you know exactly what to expect and when. Even if you have already been disapproved, it is possible for an asylum lawyer in Massachusetts to have the decision reversed through a motion to reopen. We also work with individuals and families who have obtained asylum to reach full residency status.
If you need an asylum lawyer in Massachusetts, call (617) 720-3600, email info@barraleslaw.com or contact us using the form here on our website to get started.
Testimony from individuals we have worked with has helped establish our reputation as the go-to choice in an immigration law firm
"Incredible firm! The attorneys here at Barrales Law really do care about their clients and are willing to go above and beyond. I couldn't have chosen a better lawyer. Thank you so much!"
"Best law firm around. Very professional and friendly staff. Thanks to Maria for all your support. A thousand thanks for your support throughout this process and for giving my family one more opportunity for happiness."
Personalized Attention For All
You'll Speak Directly With An Attorney